Sorting Materials game
What is it made from and why? Sort the items into the right boxes and find the correct word to tell us something about it. Click to select and click again to place your selection.
Jumper

Wellies

Door

Window

Hard
Waterproof
Warm
Transparent
Sorting Materials game
Find the right words that describe a jumper. There are 4 to find.
Jumper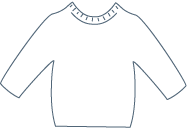 Hard
Soft
Waterproof
Warm
Wool
Stretchy
Shiny
Cold
Gas
Liquid
Sharp
Transparent
Back
Main menu
Next game